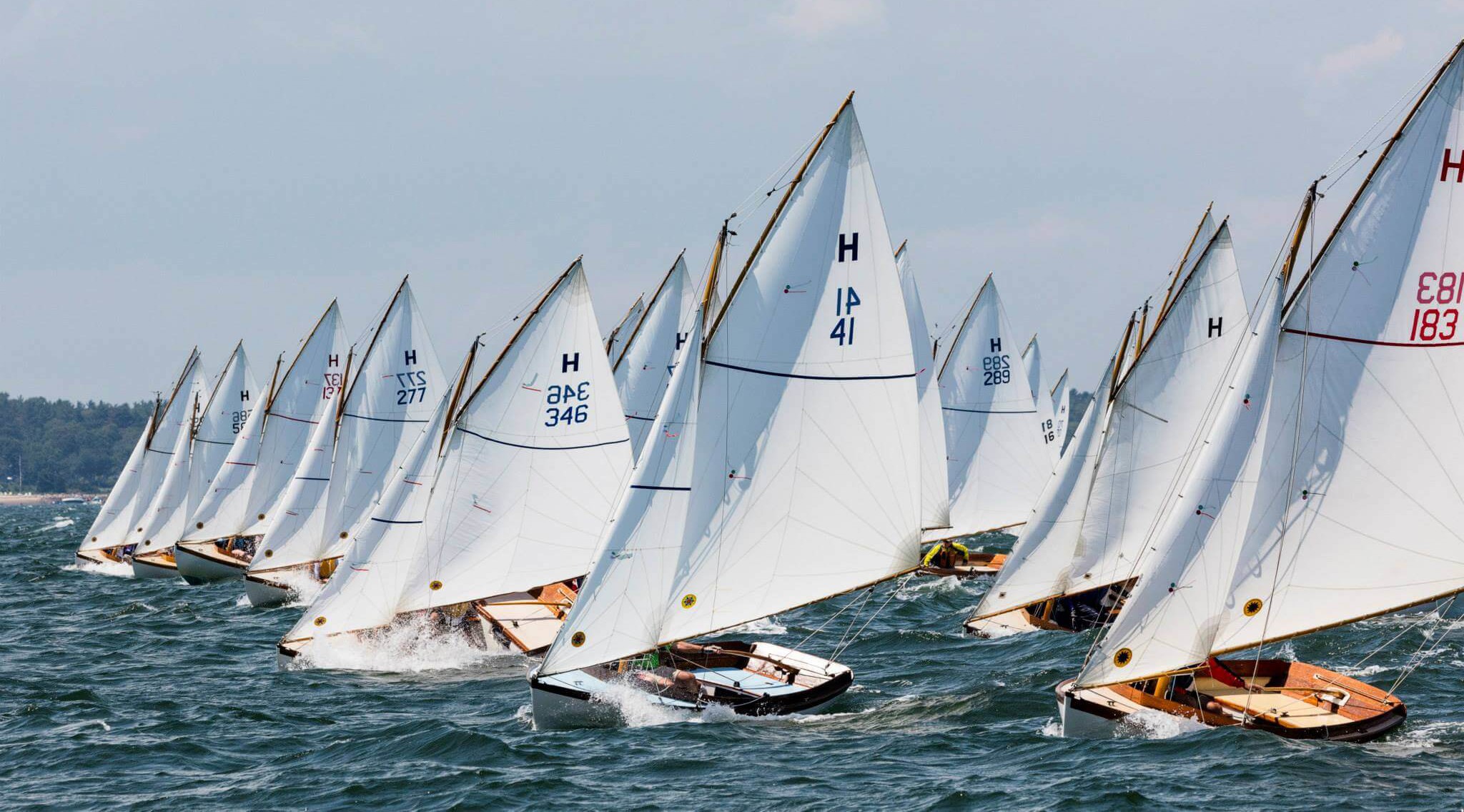 Save The Date For Summer 2023 H Class Events!
The Bill Harding Memorial Regatta will be held Aug 12-13.
Hosted by Buzzards Yacht Club and Ballentine's Boat Yard this regatta is open to H12 and Stuart Knockabouts.
Registration information available here.
The 100th Annual Edgartown Regatta will be held July 15-16 at Edgartown Yacht Club.
NOR and entry information available here.
 The 2023 H Class Championship will be held July 28-30 at Shelter Island Yacht Club.
SIYC will be offering housing and looks forward to welcoming many visiting racers.
NOR and entry information available here.
Renew Your H Class Membership Today

Don't forget to renew your H Class membership - the $35 dues cover the calendar year and are an eligibility requirement for
racing in the Championship, or for H Class Association voting. It's easy: pay online or print out a mail-in form.
Visit our membership page for additional details.